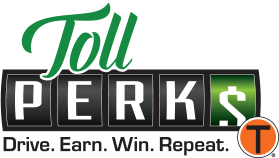 Welcome to our TollPerks Scheduling page. We are excited to host your riding experience.
We provide this page because our team is generally unavailable to answer phone calls as we are attending to clients, customers, and our horses.
We offer 3 amazing deals for your TollPerks benefits:
Buy 1 Riding Lesson, Get Another for $40 (Save $45)
Simply CLICK HERE TO SCHEDULE and purchase your ride. RNR Stables | Buy 1 Riding Lesson, Get another for $40 (Save $45) RNR Stables is a full-service family-oriented equestrian facility developed to assist horse enthusiasts of all experience levels to enhance their Horse Riding skills in a safe and enjoyable horse environment.

Dad and Me Riding Experience CLICK HERE to schedule the perfect Father's Day gift, and Dad and Me Riding Experience at RNR Stables. Your TollPerks benefits save you 10% off our regularly priced package.

Summer Camp Savings Click here to schedule your 8-18-year-old's first weekly horse camp experience. Use coupon code "tollperks" to get 40% off of our weekly summer camp.