Mothers or Fathers who only get to see their children on weekends or for periods of time during the summer now have a fun, new alternative activity.
RNR Stables Parent-Child Riding Program is especially convenient for moms and dads in Dallas, Denton, Collin, Wise, or Tarrant county areas of Texas because RNR Stables is centrally located in Corinth, Texas.
Imagine how much fun your kids will have learning to ride horseback in our arena, or on a trail ride, or even a birthday party when they are visiting. Learning and doing something a little unusual is enjoyed and remembered by kids especially when they have some quality time with a parent they only get to see on a part-time basis.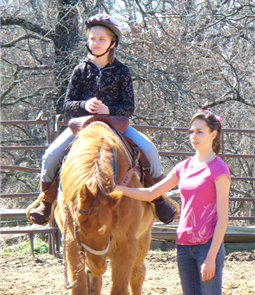 So, even if you are still married but travel a lot or rarely find time for your kids during the week this is an opportunity to be with them doing something they might never have done before.
The best thing about it is that you can take pictures for keepsakes and it is truly unique. You won't find any computers, tablets, Xboxes, or TV's around the stables at RNR, but you will find lots of horses. There were about ten last time I looked.
With their own arena, trails, summer camps, riding lessons and birthday party planners you can't help but have a good time. And guess what, it's outside in the fresh air and sunshine. You might even get a little dirty while you're laughing it up but its a lot more fun than sitting in a theatre or walking around the Mall, or sitting at home watching Mom or Dad mow the yard.